Church of The Risen Messiah
Our congregation is comprised of Christians who represent various cultures and ethnic backgrounds. We are committed, dedicated, excited and prosperous Christians who love Jesus Christ and share the love he has for us to others. Come join us at one of our services to experience a family atmosphere where everyone is welcome to receive the love of God!
Keep up to date with upcoming events happening here at CRM. We have many events throughout the year that you don't want to miss!
Bible Study - "Healing"
7pm.
Prayer Conference Call.
7pm.
Praise, Worship & Healing Service.
7pm.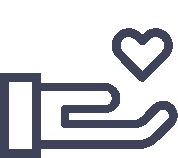 "Whoever is generous to the poor lends to the lord, and he will repay him for his deed."